Today is the priority deadline for fall 2008 at BYU, so late last night I finished and submitted the rest of my application.
This morning at 12:05 am I got an e-mail saying BYU has received my completed application and I would receive my admittance decision within 4 weeks. At 12:13 am, I received an e-mail saying that a decision had been reached! And I'm in!!!!
(Yes, I think this falls under the category of bragging, but Mom said it was okay, so pretend she is saying all this, not me.)
Isn't this a great birthday present!?!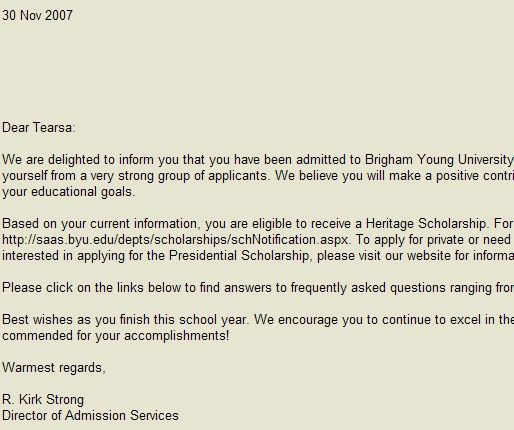 4 comments: